Football finance expert Kieran Maguire has been speaking on the latest edition of The Price of Football podcast about Leeds United and the San Francisco 49ers.
The NFL side initially bought a stake in the Whites in 2018 and then earlier this year, they increased that stake as plans for a new training ground and Elland Road extension begin to be formulated.
Maguire was asked what role the 49ers play at Leeds and why they are involved with the Whites.
He said: (30:54) "I think it's specifically two issues. First of all, they bring cash, they have bought new shares in Leeds United, and that money potentially is being invested in two areas. First of all, the infrastructure.
(31:52) "I think that listening to Paraag Marathe from [the] San Francisco 49ers; they are keen to realise Leeds United's potential. So at present, we're talking about a ground of 36,000/37,000 in the Premier League.
"How many could Leeds have? Well, I think they could easily go to the 55,000 to 60,000 area.
(32:38) "Leeds is a one city club, and it's a big city. So they could easily substantially increase the capacity of Elland Road.
(33:25) "So that's the first issue. It's simply hard cash. The second benefit, in my view, is marketing. [The] San Francisco 49ers [are] a very high profile NFL club. It knows how to get its brand seen all around the world.
"My understanding, going back to the interview we had with Paraag, is that they very much see Leeds as a sleeping giant; they've had a 16-year period outside of the Premier League.
(34:28) "Leeds made £30m in the Championship from commercial income, which is huge by Championship standards, there's no doubt about that.
"Even when they were in the Championship, that would have put them in the top ten of clubs in the Premier League. I think with the San Francisco 49ers' support; they can go from top ten to top seven or eight; they could potentially start to challenge some of those big six clubs themselves."
Do you think that the 49ers will only benefit Leeds?
Yes, everything is positive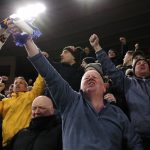 No, something will go wrong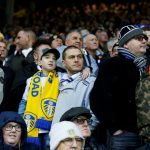 TIF Thoughts on Leeds and the 49ers…
Looking at what Maguire points out, there seem to be no disadvantages to this partnership between the Whites and the 49ers.
Leeds get a huge cash boost and help with marketing and using their name, while the 49ers get to be associated with a huge English football club with a massive fanbase.
So, everything looks very good for Leeds, and it will be interesting to see how the relationship with the 49ers continues to develop.
In other news: 'If this signing comes off', 'Sounds promising' – Many Leeds fans excited as 'good news' emerges