TalkSport pundit Simon Jordan has been talking about Everton and their former boss Carlo Ancelotti following his decision to return Real Madrid.
The Italian, who managed some of the biggest names in European club football before turning up at Goodison Park and had amassed a rather impressive trophy haul, made some steady progress during his time on Merseyside. They were 16th in the table when he took over and managed to guide them to 12th and then 10th in the league before announcing his return to Spain.
However, speaking on an episode of TalkSport's One2One, Jordan mentioned that he felt Ancelotti was never a fit for the job in the first place, and noted that Everton won't be too 'derailed' by his departure because he wasn't all that impressed by the job he did to begin with:
"It just didn't feel that Ancelotti was coming to Everton for the right reasons. I've spoken to a couple of people around Europe, influential people… who felt that his appointment at Everton wasn't the right fit, either. So it doesn't surprise me that he's gone.
"Now, superstar managers. They come and they go like any other manager, Everton cannot be castigated for having ambition, they cannot be castigated for taking that particular plunge and suggesting that if they get a good manager, there's a possibility they'll attract good players, and they'll get the very best from the resource that they've got.
"So I can't look at it and say, 'well, you shouldn't employ so-called superstar managers', because otherwise how do you progress?
"So I don't think it derails with Ancelotti going because I think he was the wrong fit. And I don't think it's wrong that Everton had a go at what they consider to be an elite manager."
TIF Thoughts on Simon Jordan's comments on Carlo Ancelotti and Everton
Do you think Ancelotti underachieved this season?
No, he is just laying the foundations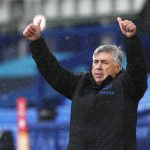 Yes, he could have done better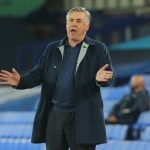 Jordan is right about the derailing aspect, because it's not as if Ancelotti was there long enough to create a whole new identity at the club, so it's not going to be a case where the new manager will have to come in and completely start from scratch.
And at the same time, they shouldn't be put off from appointing big-name managers in the future as well like Jordan says, because Ancelotti was making good progress with the Toffees, it's just a shame that he left in the manner and chose to depart when he did.
So hopefully the next man they appoint, potentially Rafael Benitez, will not only have the same impact, but also stick around a little longer to see things develop.
In other news: "I know Vlasic's agent" – Exclusive: Michael Ball gives inside scoop on Everton transfer chase