Josh Williams has been speaking on the latest edition of the Royal Blue podcast about Everton's hunt for a new manager.
The Toffees have been left scrambling to appoint a new boss after Carlo Ancelotti unexpectedly walked out and took the Real Madrid job.
One name who has been suggested to replace the Italian is Rafael Benitez, and Williams provided his view on the former Liverpool manager potentially becoming Everton's next boss.
He said: "This is an interesting one because I actually think he would take the job. He's been at Chelsea; he's been at Liverpool. It doesn't seem to faze him too much.
"He's extremely good on a tactical side of things, good at getting the supporters onside, whether that'll be the case with Evertonians, I'm not sure, given his history at Liverpool.
"So I do actually rate Rafa really highly, and I think Everton could certainly do worse than him. He wants to be competitive. He would be the type of manager who maybe could get Everton to punch a little bit higher than their weight because of his ability on a tactical side of things.
"So on that one, Everton could do worse, but it also feels [like] they could do better at the same time. They could get someone who's maybe a bit more of a better fit for the club."
No, we can do better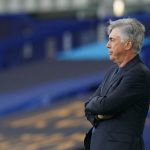 Yes, get him in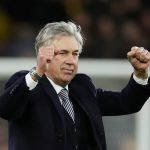 TIF Thoughts on Benitez…
Benitez left his role at Newcastle United at the end of June 2019, and hasn't been back to the Premier League since.
Given his trophy record and past successes with other Premier League clubs, you would think Benitez would be a fantastic choice for the Toffees.
However, he was Liverpool manager for six years and took charge of 350 games, so there is history, and you wonder if that will count against him compared to other candidates.
However, we believe this should be ignored because Benitez's trophy record speaks for itself.
In other news: 'I'm told that' – Journalist reveals eye-opening behind-scenes info on Ancelotti's Everton exit