Departing Crystal Palace player Andros Townsend has offered his thoughts on the club's hunt for a new manager following recent developments.
Palace are going through major changes this summer both on the pitch – with the club releasing a raft of players who are out of contract, including the aforementioned Townsend – as well as off it, as the club look to appoint a new manager after Roy Hodgson stepped down.
It looked as if they were going to sort out the manager side of things as they were 'close to finalising' a deal for ex-Wolves boss Nuno Espirito Santo, only for those talks to break down at the last minute.
And speaking to TalkSport about the matter, Townsend revealed just how much work appeared to have gone into appointing Nuno as boss and what effect the late changes could have on their plans heading into next season:
"They spoke to me towards the end of last season, I think the last few days, they said 'we're going to have an appointment within the next week or so.' Obviously, Nuno popped up the next day, he left Wolves, popped up, took them two weeks to get that process and then just as they were about to sign, one side has pulled the plug so that set them back a few weeks, probably, now.
"They wouldn't want to be heading into the last two weeks before pre-season without a manager, but I'm sure they'll take their time."
TIF Thoughts on Andros Townsend's comments on Crystal Palace…
Will Palace have their next manager in place by the start of July?
Yes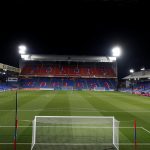 No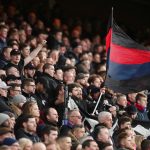 Townsend's comments suggest that Palace's plans have spiralled from a position of confidence to something a bit more chaotic – with no end in sight to the talks ahead regarding their new boss.
The thing is, time isn't something that Crystal Palace have a lot of at this point. The fixtures were just released, which shows that we are fast approaching the start of the season and the team don't have a manager firmly in place yet. And given the mammoth task that the new manager will have to take on in having to completely overhaul a squad, they need all the time that they can get.
So whilst it is obviously a setback to have lost their next potential manager so late in the day, they should really be doubling their efforts to try and get the next candidate in place, or risk starting the 2021/22 season on the back foot.
In other news: Simon Jordan warns Parish over Crystal Palace manager 'risk'