Arsenal insider Charles Watts has offered up his thoughts on the future of Pierre-Emerick Aubameyang at the club.
The Gunners are set to go through a major rebuild this summer, as they look to get back amongst the big boys in the division following a few years of decline at the Emirates, and one of the ways they are set to make it happen is through the sale of a number of first-team players.
One player who could find himself on the chopping block is Aubameyang, valued at £31.5m on Transfermarkt, with a recent report in The Telegraph claiming that 'there are already murmurings that the club would listen to offers from him', with Chelsea listed as a potential option given Aubameyang's past relationship with Chelsea boss Thomas Tuchel.
And speaking on his show, Watts felt that he couldn't envision Arsenal letting the Gabonese forward leave this summer, despite a drop-off in production, but if he did, it wouldn't be to a Premier League rival, given Arsenal's previous experience with the case of Robin van Persie:
"Yes, Aubameyang hasn't had a decent season – in fact, he had a poor season by his standards, but would you really want to see Aubameyang go to Chelsea? I've got to say, I absolutely wouldn't, I still think there's a striker who's going to score a hell of a lot of goals there in Pierre-Emerick Aubameyang.
"The worst thing to do would be to let him go to Chelsea and potentially have another Robin van Persie situation where he ends up scoring 30 goals for them next season that helps them win the title, because if Chelsea had a finisher last season, they would have been one hell of a team because they missed so many chances, and Aubameyang is a finisher.
"I absolutely don't think Aubameyang is over the hill by any means yet. I have to say if there's any substance in this, if Chelsea do come knocking for Aubameyang, then I would not want Arsenal really to entertain that.
"By all means, if you think he's past his best and you want to go and reshape the striker department and sell him, then that's a decision you've got to make, but try and sell him abroad, don't keep him in the Premier League, don't sell him to Chelsea where Arsenal fans may have to watch him week in, week out, scoring goal after goal for them and helping them to the Premier League title."
Do you think Arsenal should consider selling Aubameyang this summer?
Yes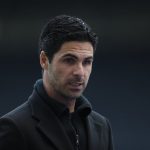 No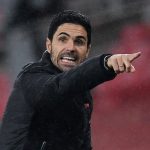 TIF Thoughts on Charles Watts' comments on Pierre-Emerick Aubameyang…
There is little doubt that Aubameyang would improve Chelsea's goal outlet, with his goals to shots on target rate better than all Chelsea attackers bar Tammy Abraham, but would Arsenal really be willing to strengthen a potential top-four or top-six rival next season in order to build for their future?
It does seem like a bit of a hard thing to justify, and Arsenal would have to guarantee success off the back of it to really be able to say it was the right decision, but if this sale is for a 'rebuild', that success might be too far in the future for the fans to accept it being worth it.
In other news: 'Bit of an issue' – Watts hints Arsenal duo 'probably going to miss the start of the season'