Football finance expert Kieran Maguire has been speaking on the latest edition of The Price of Football podcast about Nottingham Forest's finances and their owner.
Forest have been in the Championship for a long time, and it seems as if that has taken its toll on the club's financial state.
The owner Evangelos Marinakis has apparently invested a lot of money to help the club, but given in the 2020/21 campaign they finished 17th, there is clearly a lot of work to be done if Forest are to return to the top of English football.
Maguire said: (41:53) "The position of Forest is they are a classic case of a club that has been trapped in the Championship for probably too long.
"That means that over the course of the last decade, they have lost £200m because in the Championship if you want to be able to put together a squad, which is going to be competitive, it's a very expensive business; clubs there are losing money, left, right and centre.
(42:42) "Now, when I looked at NF Football Investments Ltd, they appear to have owner loans of around about £72m.
"So clearly, the present owner who is Greek, I believe, has backed the club. He is also keen to develop the ground, so both of those [are] positives.
"If he wants to get his money back realistically, he's not going to get it back whilst Forest are in the Championship. If he's already put in £72m and that was pre [pandemic], then I suspect that his loans have substantially increased since then.
"So it's a case of the club being underwritten by the owner. He appears to have plenty of money on the basis of if you don't have a lot of money, you wouldn't have lent the club £72m in the first place, but that would be my assessment."
Do you think that Forest will be fine financially?
Yes, there is nothing to worry about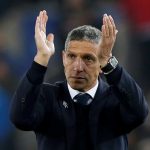 No, I am worried
TIF Thoughts on Forest…
It is good to see that Marinakis has been pumping his money into the club to keep it going and try and get them to the Premier League.
With an owner as willing to put money into the club and Chris Hughton as manager – a man with a record of winning promotion from the Championship – we think Forest could be a contender for promotion next season.
In other news: 'No end product', 'We need better' – Many NFFC fans blast £3.6m-rated ace as rumour emerges