Football finance expert Kieran Maguire has been speaking on the latest edition of The Price of Football podcast about Norwich City's aborted sponsorship deal with BK8.
The club had agreed a £5m-per-year deal for BK8 to take over from Dafabet, but on a closer examination of the company, there were a few controversies relating to their would-be sponsors.
One was John Terry's association with the company, and Maguire thinks that if the Canaries were solely focused on the potential income of the deal without doing any prior research, then that doesn't look good, but not as bad as if they knew.
He said: "Sometimes you can be blinded by the cheque. I think this is the politest way that I can say how the Norwich decision-makers have made [their choice].
"If the Norwich board had looked at those photographs and said, 'yeah, that's okay because they're offering us £4m to £5m a year, and that's all we care about', then I think that reflects absolutely appallingly on them.
"I think the best thing we can say is that they didn't do their homework, it's now come back to bite them, and they've now got a very awkward decision to make."
Did Norwich make the right decision to get rid of their sponsor?
Yes, it had to be done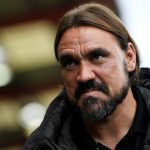 No, we should have kept them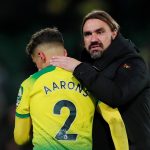 TIF Thoughts on Norwich's failed sponsor…
BK8 were prepared to give the Canaries a decent amount of money, but a quick background search would have revealed the issues, and now the club must find another sponsor.
Hopefully, the club didn't look at BK8 because that would indeed expose a level of incompetence; if they knew about BK8's problems and went ahead with the move, then we agree with Maguire it would look awful for Norwich.
The Canaries are a very well-run club and are well connected with their fanbase, so hopefully, this proves to be a learning curve for those involved and the damage can be repaired.
In other news: 'Delighted', 'Very happy' – Lots of Norwich fans buzzing as 'great news' emerges