Leeds United fans have been reacting to a story that has come out regarding head coach Marcelo Bielsa.
The 65-year-old Argentinian is a man who certainly loves his football, as demonstrated by how much effort he and his staff put in when it comes to preparing for upcoming opponents, even if those methods do occasionally cross certain lines.
And even when the regular season isn't going on, he still finds ways to get involved in football, as a recent story reported him taking a training session for a youth team by getting them to take part in the now infamous 'Murderball' drill.
And he appears to have taken that love a little bit further, as according to journalist @TalhaArslan, he recently coached the Leeds United U12 team to a victory over their Newcastle United counterparts. This news was relayed to fans by the Leeds Insider Facebook page, and it's fair to say that they loved hearing what he got up to:






Do you think Bielsa deserves a pay raise?
Yes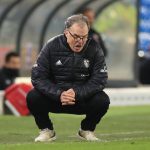 No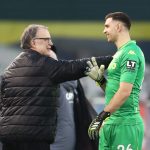 The love-in between the fans and Bielsa was already well established at this stage, but you really have to wonder what else he has up his sleeve to endear himself to them further.
In other news: 'Oh my', 'Surely this can't be true' – Many Leeds fans 'very shocked' as rumour emerges