Leeds United fans on Twitter have been responding to the latest update on Whites winger Raphinha and his future at the Yorkshire club. 
This comes after Smyth shared a post on his official Twitter page in response to recent reports linking the Brazilian with a move away from Leeds this summer, with Liverpool mentioned to have an interest in him.
In his post, Smyth said that Liverpool and other big clubs "will definitely have interest" in the winger, but that the Merseyside club "have never made contact" with Leeds about potentially signing Raphinha.
Smyth then ended his post saying that it would most likely take a "huge amount" from any club that would want to take Raphinha away from Leeds this summer.
This post then gathered a lot of replies from Leeds fans who were quick to share their thoughts on Smyth's assessment.
So, what did these Leeds fans have to say in response to Smyth's post about Raphinha?
"You love to see it #LUFC"
"They better have a large cheque ready if they want him"
"Buckle up, this is going to be a crazy summer from the clickbait, twitter rumour accts and lazy hacks that want to stir the pot and hope to hit the bullseye with sticking pasta with one of the myriad of waffle. If he goes, it won't be for pennies."
"Going to be a long summer"
"You saved the day my lord"
"Nothing less than £60m imo."
"He'd be mad to leave at this stage. He should look at what three seasons under Bielsa have done to players 'not good enough for the Championship'."
"Raphinha is one of those players that brings excitement & great anticipation whenever he is on the ball. I don't think he wants to leave & who do you bring in to replace him. The dynamics now at #LUFC with him there are so on point, he has to stay."
Looking at the replies to this post from Smyth, it seems that Leeds fans don't think Raphinha should contemplate leaving Leeds this season and that the club should only allow the Brazilian to leave if a huge transfer offer would be coming their way for his services.
Are you confident Raphinha will stay at Leeds this summer?
Yes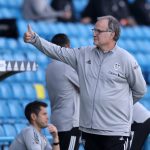 No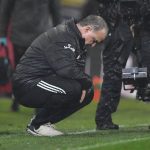 In our view, with Raphinha himself recently revealing that he currently has no intention of leaving Leeds, then this should offer the Leeds fans some relief that his future at Elland Road is not in any danger at the moment, especially with the fact that his current contract isn't set to run out until 2024.
In other news: 'I certainly hope this isn't true', 'Stop it' – Many Leeds fans fume as transfer news emerges