Lots of Tottenham Hotspur fans have taken to Twitter to vent their anger at the latest news to emerge regarding the Aston Villa clash. 
Spurs' clash with Aston Villa will be played in front of 10,000 home fans.
Do you think Levy should step down from Tottenham?
Yes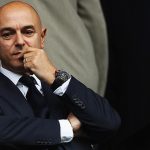 No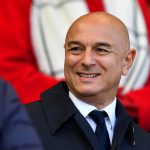 However, many were left fuming at the club's decision to charge £60 for tickets to attend this game.
And it seems as a result of the fans' frustration, the club are offering the fans free hot food before the game and will be providing fans with a free digital programme.
Although, the news did not go down well with many fans whose anger was evident from the replies to the tweet from The Spurs Web.
"State of this club."
"They're muggy for this can't believe anyone would pay £60 for this hot garbage. Shame on them."
"Given up my £15k's worth of Executive Club tickets. I've been going to Spurs since 1963, I am done with this club until Levy and Lewis are gone. Breaks my heart but enough is enough. We are not valued as fans, all about the cash now."
"Turned into abit of a joke club tbh! Disappointing"
"This is so embarrassing"
With just
three games remaining
in their 2020/21 Premier
League
campaign, Spurs sit slumped in seventh spot and could find themselves as low as eighth come their game against
Wolves
on Sunday.
Going by the reaction of these Spurs fans, it is apparent to see their anger held towards Levy with many feeling this to be an empty gesture as a result of the backlash the ticket prices received.
In other news: 'Levy is just having us on now surely?' – Many Spurs fans fume over big development