Celtic supporters have been reacting on Twitter after a report emerged predicting Peter Lawwell will stay on with the Hoops in some capacity next season. 
The current CEO of the Glasgow giants has already confirmed that he will step down from his current position at the end of the campaign, with Dominic McKay already confirmed as his replacement.
However, English has stated his belief that Lawwell will remain at Parkhead in 2021/22 and act as a consultant to the less experienced McKay.
Speaking on BBC Sportsound recently (as reported by 67HailHail), the journalist said: "I think he's going to be around in a capacity as a consultant. I don't know this, but I think he'll be there as a sounding board. Consultant to the CEO."
Although Celtic's winning run of nine consecutive league titles happened under his reign, many fans blame him, at least in part, for poor transfer dealings and a huge drop-off in on-pitch performances this season, and it's clear they don't want him to remain at the club next season.
"Gets the flares out and up to the ground if that's on the cards"
"If Tom English says it then it must be true. If it was the case he was staying then nothing will change."
"Utterly nonsense."
"Disaster #Celtic fans have been (& continue to be) BETRAYED by the current board. Ditch every damn one of them What we've seen since Brendan Rodgers left (& even b4 that which probably led to him leaving) has been CATASTROPHIC"
"He should be banned for life"
"No no no"
Do you think Lawwell should have any role at Celtic?
Yes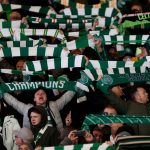 No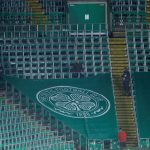 A big rebuild is needed at Celtic next season after falling 23 points behind fierce rivals Rangers, and the supporters evidently want a fresh start with Lawwell out of the picture.
In other news: 'I feel for a coach' – Dalziel rips into Celtic star who 'summed it up' for the club