A lot of Celtic fans have flocked to a post from their club, which confirms that their game against St Johnstone has been changed from a 7:45 pm kick-off to a 6:30 pm kick-off.
However, after the Bhoys lost the latest Old Firm, their fans were more interested in slating the club.
"Nobody's interested we have been treated and let down badly this season ive relived the 90s in one season unforgivable celtic"
"Forfeit the rest and be done with it. This season is unforgivable"
"Is that all we're getting,not even a we're sorry"
Are you angry at this tweet?
Yes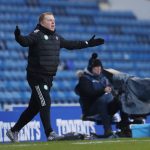 No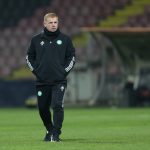 Celtic have had a disastrous season and are currently miles off the top of the league, and it is clear that this latest result and uncertainty over the managerial position was too much for some fans who lost it.
"Better get the reserves and youth players a chance to show their talent. Better than those shameless first team money grabbers calling themselves footballers."
"This is embarrassing. A weekend boycotting for a great reason, yet instead of highlighting this issue as soon as the boycott is over again. The social media team tweet this. What was the point of the boycott if you don't highlight it further."
"Please Celtic, I am on my knees here."
"This really isn't the tweet we wanted"
The Bhoys only have two games to go before this season is done, and they can start to prepare for what has to be a better campaign.
Hopefully, they announce their new manager soon as well, but for now, these Bhoys fans were left frustrated by this post from their club.
In other news: 'Alarming' – Alex Rae slams Celtic man 'courted by Premier League clubs'