Football finance expert Kieran Maguire has been speaking on the latest edition of The Price of Football podcast about Sunderland's finances and other news from the world of football.
The Black Cats have apparently made the fifth-biggest loss in Premier League history, despite having only played in the Premier League for 16 seasons.
This seems pretty incredible, and it shows that Sunderland, as a club through various regimes, have made a lot of terrible financial decisions. Maguire expanded on this in more detail.
He said: (14:43) "They are the fifth-biggest loss-makers in Premier League history. If you take a look at the payoffs that they've had to former chief executives, they're quite spectacular.
"What have they got for being the fifth-biggest loss-makers in Premier League history? They've got three years in League One, despite for two of those years being in receipt of parachute payments.
(15:22) "Historically, some of the people that have been running your club from a financial point of view have made spectacularly bad decisions on a regular basis."
Are you surprised by this?
Yes, I knew we had bad owners but not this bad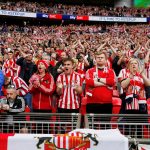 No, I was expecting this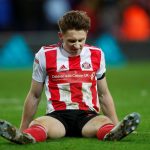 TIF Thoughts on Sunderland's financial record in the Premier League…
This seems like an incredible achievement from Sunderland and those who have owned the club as they are now in League One and could end up staying in that division for a fourth season unless they win the play-offs.
However, while the Black Cats were in the Premier League, the likes of Paolo Di Canio and Steve Bruce all signed a significant number of players that had to be consistently replaced as the Black Cats churned through managers.
However, even when considering this, the fact they are, according to Maguire, the fifth-biggest loss-makers in Premier League history surprises us and perhaps indicates how poorly the club has been looked after by its various owners.
In other news: 'It's a complete mystery' – Journalist raves over 'unbelievable' £135k-rated SAFC star