Speaking exclusively to This is Futbol, former Premier League manager Lawrie Sanchez has told Eddie Howe to choose the Celtic job over becoming the next Crystal Palace boss.
Howe, who's been out of work since leaving Bournemouth last summer, has been strongly linked with both vacancies, with talks ongoing at Parkhead.
Are you confident about Howe joining Celtic?
Yes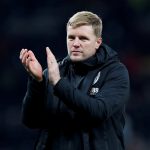 No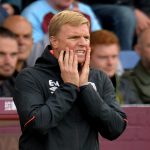 Celtic are yet to appoint a replacement for Neil Lennon, who was sacked in February, whilst Roy Hodgson's contract expires this summer, meaning Palace could soon be in the market for a new manager.
Reports suggest that the 43-year-old is still expected to replace Lennon at Parkhead, and Sanchez thinks that winning titles with the Hoops would put some credit in the bank for Howe as appose to fighting relegation once again at Selhurst Park.
He told This is Futbol:
"I think he would be a great fit for Celtic. If I was Eddie Howe, I would go to Celtic – win the league two or three times, get some trophies under your belt rather than go to Palace and be another stumbling block, and get the sack twice from the Premier League and write off your credibility.
"As much as we knock Scottish football, it's still a massive club, you'd be in Europe, which would give you European experience.
"The question you have got to ask, where are you going to take Palace? He spent five years fighting relegation with Bournemouth. I think for him, someone that was talked about being the England manager, and you don't want another sacking, so go and win the league with Celtic, like Brendan did after Liverpool."
The latest reports suggest that Howe is on the brink of taking up the role at Parkhead, and if that is the case he will surely have a close eye on the Old Firm derby against Rangers this weekend.