Many Celtic supporters have been left angry by the latest tweet from the club that emerged on social media.
Celtic's Twitter account recently posted about the club's season renewals, saying that they had hoped to update the fans about the new manager but they are now starting the season ticket renewals process to make sure that fans can return to the stadiums in a safe manner.
The tweet also carried a link to their full statement, which said that Celtic were hoping to announce the new manager shortly but they've now been encouraged by the announcement about the return of crowds at stadiums in Scotland.
Is this very underwhelming from Celtic?
Yes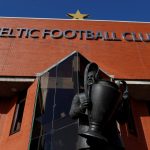 No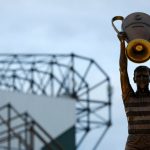 Having said that, the tweet about season ticket renewals didn't please many Celtic fans. They made their anger very clear.
What did Celtic fans make of the update?
"When we have a manager in place come back with renewals unbelievable to think anyone will renew without one in case someone is lurking in the [shadows] no thanks."
Credit: @katedunbar61
"Do you even realise how utterly unprofessional this is?!"
Credit: @hoopy1888
"What an absolute disgrace you keep telling us we are a big club even smaller clubs are run better than this shambles."
Credit: @jackbhoy681
"Diabolical management, amateur at best. This is complete and utter financial suicide under the circumstances, selling ST would be a big ask in any circumstances, however, selling them to a massively disgruntled fan base that you have treated with contempt will prove impossible."
Credit: @OwenDunn6
"Even after last season, this tweet could be the most embarrassing thing the club has done in the last year."
Credit: @daviddocherty
"Nearly 3 months without manager? Gross mismanagement from an out of touch board of directors wholly unfit for their overpaid roles in what is now just a business! We're not seen as supporters or fans for the future, we're now just customers of a business and treated as such."
Credit: @Yogi_theTim
These Celtic fans are angry with the club for having begun the season ticket renewal without having appointed the new manager.
That is understandable considering that the fans don't know the sort of project the club is embarking on and there's no assurance of whether they'd be on board with it. So it would have made sense for the club to appoint the manager and offer fans something to look forward to before starting the renewal process, but it appears the club have run out of time to do so.
In other news: 'Brilliant decision', 'Can win us a game' – Many Celtic fans buzzing as 'great news' emerges