Lots of Celtic supporters have been raging at the latest tweet from the club that emerged on social media.
Celtic recently posted about their plans for the pre-season alongside a statement on their website, which told more about the arrangements.
The club confirmed that David Moyes' West Ham will travel to Parkhead during pre-season and the team will undertake a training camp in Wales. During this nine-day camp, the Hoops will play three behind-closed-doors friendlies against Charlton Athletic, Bristol City and an undecided club.
Does this tweet annoy you?
Yes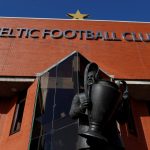 No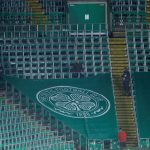 On their return to Glasgow, the Hoops would also play Preston North End in a friendly at Celtic Park.
The tweet about these pre-season arrangements drew the attention of many Celtic fans, who made their views very clear.
What did Celtic fans make of this update?
"Could not care less. Stay away from social media until you announce a manager."
Credit: @MichaelTHiggins
"Might want to announce a manager before we start playing games, just a thought."
Credit: @_NickStewarttt
"News just in. I'm still bored. Only tweet needed is the ANNOUNCEMENT OF THE MANAGER!!!!"
Credit: @C9lticghirl1888
"You're killing me here Celtic."
"Top trolling again. Announcing Pre season arrangements before the manager."
"Cart before the horse. I'm sure I'm like many others in being utterly frustrated. Not a penny will I part with for renewal until we know the management structure going forward

#embarrasing."
Many weeks have passed since Celtic got rid of Neil Lennon and despite links with Eddie Howe, they are yet to appoint a replacement.
Considering that they play West Ham after their Champions League qualifier, the managerial appointment should be made soon as the date is less than a couple of months away. The new manager would need to set the team up tactically and would presumably want to sign his own players.
So it is understandable why the club's fans are angry at Celtic, as even though the pre-season fixtures have come out, the manager is yet to be appointed.
In other news: 'I'll be honest with you' – Barry Ferguson backs Celtic man for international success