Celtic fans have been reacting to news regarding Eddie Howe and his possible appointment at Celtic Park.
It has seemed for some time now that former AFC Bournemouth boss Howe would be the man to take over permanently at Celtic, but news seems to have slowed on that front with it still to be officially announced.
Do you think Celtic should move on from Howe?
No, he will join eventually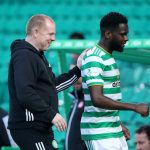 Yes, it is time to move on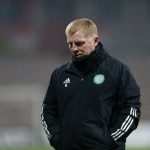 Indeed it looks as if there could still be a few things that need to be sorted out first, as a report from The Daily Record claims that Howe has met with bosses at Celtic Park to outline his plans for the club as well as adding AFC Bournemouth trio Stephen Purches, Simon Weatherstone and Richard Hughes to his coaching set up.
So it looks to be official in all but name, but when the news was relayed to the Celtic fans online by @Record_Sport & @aboutceltic, there seemed to be a sense of frustration coming from them that the deal hadn't been made official at this stage:
"Sick of this"
"Did they aye"
"Can they not just announce Eddie now for you lads & wait for the others after?"
"Does Eddie Howe even exist hahahaha, next time we hear his name it better be him getting announced, sore heed getting man"
"He's not that good to be just putting all our faith in him, he's had 3 months nearly to think this over, if he's still undecided it's obvious we're not his ideal destination, I'd rather we weren't just played for what we are… fools"
Which you can kind of understand, now that the season is over all that needs to be confirmed is who the new manager is so that the club can start to move forward. A little bit of clarity wouldn't hurt.
In other news: 'I'll be honest with you' – Barry Ferguson backs Celtic man for international success