Celtic fans have been reacting to a tweet from MMA star Conor McGregor saying he could be putting himself in a position to buy a part of the club.
To say that the relationship between the board at the club and the supporters has become strained recently would perhaps be an understatement, at least based on the actions that the latter have taken this season. So after the season that they have had, any news regarding a possible new owner would certainly be a cause for excitement.
However, this news probably wasn't what they were expecting as McGregor tweeted out "A conversation came up regarding Celtic first to be honest. To acquire shares from Dermot Desmond. I am certainly interested in acquiring a sports team at some stage! Both Celtic and Man United are teams I like for sure. But I am open. I feel I could do big things for a club."
News which garnered some very excited fans on social media who were hoping it came true:
"I'm begging you Conor please buy us"
"Go ahead Conor. Come on home."
"Would love to see you involved with the Hoops. Hail hail!"
"Wouldn't be the worst thing, Celtic need change and fresh ideas"
"Please please buy shares from Desmond."
"Aw please buy Celtic. Fed up of penny-pinching Dermot Desmond. The Irish roots of you and the fact I believe you also support Celtic, would give us a massive boost"
Do you think Conor McGregor being a part-owner could actually happen?
Yes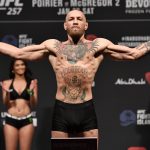 No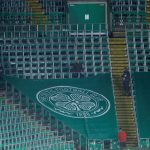 Athletes owning parts of football clubs is certainly nothing new, for instance LeBron James has a share in Liverpool and Salford City, of course, have their backing from Manchester United's Class of 92, so it's not impossible to imagine Celtic having McGregor as a shareholder.
In other news: 'Get rid immediately', 'He never looked fit' – Many Celtic fans slam 'immobile' £4.05m-rated ace