Former Wolves man Steve Bull thinks that the club will announce their new manager soon.
Wolves are in search of a new manager following the shock departure of Nuno Espirito Santo following his four-year spell in charge at the club, during which he took them on a rather incredible journey from the Championship all the way to the quarter-finals of the Europa League.
There have been reports that former Benfica boss Bruno Lage could be in place to take over from Nuno, with the club potentially looking to not tweak things too much and continue to have a strong Portuguese presence at the club.
And speaking with Transfer Tavern, Bull feels that based on those reports, that the club should be pretty close to announcing who the next manager is going to be:
"I've read in the paper that they're going to make an announcement in the next 2-3 weeks, so they must have somebody lined up, but who knows?"
It is pretty imperative that the club do announce their new manager pretty quickly, because the sooner that they can lay the foundations down and get things ready for next season, the better prepared they will be to tackle it.
Who would you rather see manage Wolves?
Bruno Lage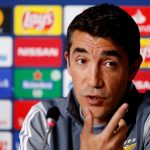 Frank Lampard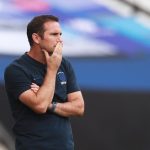 Someone else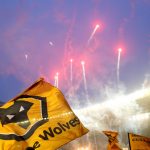 Nuno has set some rather high expectations at the club by managing to bring them back-to-back 7th-placed finishes in the league, somewhat offset by their 13th-placed finish this season, but with some extenuating circumstances behind their slide down the table.
So the new boss, be it Lage or anyone else, really needs to hit the ground running next season in order to prove to the club and to the fans that they are the right man to pick up where Nuno left off.
In other news: Huge-name boss touted as potential suitor for Wolves job