Watford chairman and CEO Scott Duxbury has been sharing some details on an unnamed player's exit from the club and the impact it had on the dressing room at Vicarage Road. 
This comes after Duxbury featured on a recent episode of The Athletic's Watford-themed podcast From The Rookery End where he spoke about a range of topics concerning the club.
During the episode, Duxbury was asked whether or not Watford had any players in their squad before the start of the season that were not fully invested in the club.
Duxbury then had this to say about a recent player exit and how it impacted the rest of the club.
He said: "I mean, without naming names, the team improved significantly when a player left who, technically, was one of our best players, and yet, his departure improved substantially the morale, the team, everything in the changing room.
"It's quite a sobering thought when you understand that the team, and that the sum of its parts is so much more important than perhaps an individual who technically on paper, you go, wow, he improves our team, but his departure made us better."
TIF Thoughts on Scott Duxbury's comments on this previous player exit…
Even though Duxbury didn't name the player he was talking about that left the club and inadvertently improved the morale of the dressing room, it would be interesting to know who the player was and just what the situation was like.
Given the vast number of players that left Watford during the 2020 summer transfer window such as Abdoulaye Doucoure, Craig Dawson, Jose Cholevas, Gerard Deulofeu, Danny Welbeck, Roberto Pereyra and many others, it isn't exactly easy to narrow down the player that Duxbury was talking about.
Do you have an idea of who the player Duxbury was talking about is?
Yes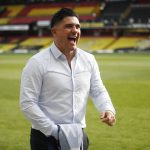 No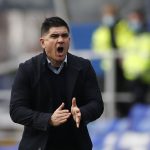 Either way, if Duxbury is of the belief that this player's exit had a positive impact on the club, then this would only be seen as an unexpected surprise for the dressing room.
Also, given how Watford managed to secure their promotion back to the Premier League this season after picking up an impressive 91 points from 46 games in the Championship, this shows just how well the team got on without the plethora of players they let go in the summer, and may yet shape the philosophy of their transfer dealings going forward.
In other news: 'I can see him moving' – Journalist namedrops Watford as potential destination for 21 y/o star