Tottenham Hotspur fans on Twitter have been responding to the latest news concerning Lilywhites striker Harry Kane and his current situation regarding his future with the north London club. 
This comes after Spurs news Twitter account @HotspurRelated shared a post on their page relaying news originally published in an article from Eurosport.
The article claims that Kane could possibly be willing to hand in a transfer request at Tottenham if they continue their alleged refusal to sell him this summer.
This post then gathered a lot of replies from Tottenham fans who were not shy in sharing their thoughts on this latest update.
So, what did these Spurs fans have to say in response to this latest transfer claim about Kane?
"This is going to end up very toxic, we might as well let him go he deserves to win"
"Starting to get bored of this but also disappointed by the methods and timing Harry is using. He is a wonderful player but not impressed by the timings of the reports (bearing in mind they happened weeks ago) Would have more respect if this happened when the season had ended"
"Just let him go."
"I'm bored of this already and we've got months to go until we sell him on deadline day"
"Update: This won't happen."
"Just disband the club"
"And the club still doesn't have to sell"
Looking at the replies to this post, it seems that some Spurs fans are confident that Kane wouldn't put a transfer request into the club whereas others think the club should just sell him during the upcoming summer transfer window.
Do you think Spurs should let Kane go this summer?
Yes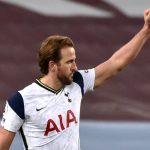 No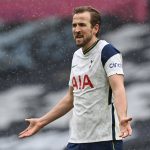 In our view, if Kane decides he wants to leave Tottenham this summer, then the club should not stand in his way of an exit if they can no longer match his career ambitions and if they can pick up a suitable transfer fee for him based on the impressive goals and assists he's delivered for the club throughout his time there.