Tottenham Hotspur insider Alasdair Gold has provided an update on Ryan Mason and his future at the club.
Mason lost his first league game in charge at the weekend as Spurs fell to a 3-1 defeat to Leeds United, a result that more or less ended their realistic hopes of finishing in the top four of the Premier League, with only spots in the Europa League and Europa Conference League left to fight for.
Mason was initially appointed on an interim basis following the dismissal of Jose Mourinho in April, but there were some claims (Sunday People, via Give Me Sport) that he could potentially have been given the job on a permanent basis at some point. But speaking in his latest video (10:16), Gold claimed that the defeat at Elland Road may have just ended any chances that he could earn the job come the end of the season:
"Ryan Mason's slim chance of being in the running for the permanent role's gone I think that day. It kind of showed he just maybe isn't ready yet. I think he will be, I think he's going to be a terrific manager, and like I said before, everyone that I've spoken to has said his training sessions are superb, [and] he's a very, very clever young coach.
"But I just think hopefully, I'd like to see whoever comes in take him into their staff and get him more and more experience, he may feel that like Scott Parker did that he's ready to go off and, and be a manager himself. But I just think it's probably not yet, and I think that match probably proved that, and it kind of put the final nail in the coffin as it were."
Should Ryan Mason get the job long term?
Yes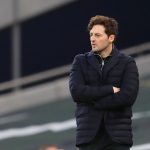 No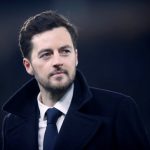 TIF Thoughts on Alasdair Gold's comments about Ryan Mason's future
Given the targets that Tottenham were reportedly looking at, short of winning every game 4-0, it was always going to be hard for Mason to convince those in charge at the club that he was going to be the man to take them forward.
But Gold's idea of coming under the new manager's wing is certainly an interesting idea. Whilst he might not be ready for high-level management right now, a few years under the tutelage of a more experienced boss could provide him with vital knowledge if he wants to carry on in management.
That's not to say he should then immediately take over after the next one departs, but it should at least give him a decent footing and hopefully a better understanding for some point in the future.
In other news: 'Best news I've heard', 'Saving the club' – Many Spurs fans buzzing as update emerges