TalkSport host Adrian Durham feels that Tottenham Hotspur chairman Daniel Levy should step down following the latest Harry Kane developments.
The England captain's future in North London was once again brought into question this week as a report from The Telegraph claimed that Kane would ask the club to leave in the summer. This follows on from a story in The Athletic that claimed he would demand a transfer if Spurs finished outside of the top four, something that is now a certainty.
And as heard on the TalkSport Daily Podcast, Durham felt that for letting Kane's situation get to where it is now, the Spurs chairman's position should be under serious consideration:
He said: "Harry Kane has emerged, gone into the first team, become one of the best strikers in the world. And now a situation has been created, on Daniel Levy's watch, where he no longer wants to stay at Spurs. Now Spurs, they consider themselves to be one of those elite clubs across Europe, didn't they? And we all scoffed at that, we all laughed at it, but that's what they think they are.
"Yet on Levy's watch, with him in charge, Harry Kane wants to leave Tottenham Hotspur Football Club. So I don't think his position is tenable anymore. So I'm amazed that with this news, he's sticking around."
Do you think Daniel Levy cares more about money than the team?
Yes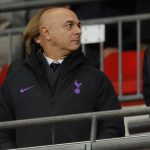 No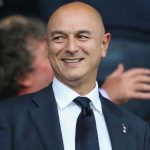 TIF Thoughts on Adrian Durham's comments on Daniel Levy…
Durham seems to essentially be framing this in the context that either both Kane and Levy should leave this summer, or both of them should stay.
But if Kane does leave, then Levy should at least have the opportunity to prove that he can fix this situation, rather than essentially being made to abandon ship whilst chaos ensues at the club as they lose their main source of goals.
For all we know, the players brought in by the sale of Kane could be what Spurs need to get back to competing for trophies again, so let's just wait to see how things play out before calling for people's jobs.
In other news: 'I was saying to Micah' – MOTD pundit eats his words over 'terrific' Spurs man