Former Tottenham Hotspur star Graham Roberts has told This Is Futbol that the club should have paid up to sign Ruben Dias from Benfica before he moved to Manchester City.
The Portugal international moved to the Etihad Stadium in a deal worth £65m in September.
However, he was said to be in Spurs' crosshairs too, with trusted transfer insider Fabrizio Romano reporting that the club were close to signing the central defender prior to his move to the Premier League champions.
Do you think Spurs should hire Luis Capos as their sporting director?
Yes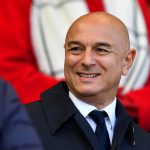 No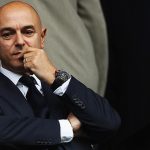 Dias has gone on to make a real impact at City, even winning the Football Writers' Footballer of the Year award.
Roberts believes that the failure to sign Dias is representative of a litany of transfer failures, including an inability to sign Bruno Fernandes from Sporting Lisbon before he moved to Manchester United.
Instead of landing the pair, Spurs brought in the likes of Jack Clarke, Steven Bergwijn, Ryan Sessegnon and Joe Rodon, to the dismay of the UEFA Cup winner.
Speaking exclusively to TIF, he said: "We've got a director of football or whatever he is, who goes around and finds all these players. There were rumours last year and the year before that we could have signed Dias or Fernandes, we were in pole position with Mourinho.
"We ended up, because we wouldn't go to the fees that the clubs wanted, getting Clarke, Sessegnon, Bergwijn, and Joe Rodon. Two of them are out on loan.
"That's £35 million we've spent and we haven't even seen them.
"Why are we doing that? That £35m, don't buy those two, and spend it on the Dias thing, add a little bit more to what they wanted and you've got a world-class centre-half."