A lot of Tottenham Hotspur fans have flocked to a post from their club, which claims that they are "delighted" to welcome back 10,000 fans for their final home league game against Aston Villa.
The post includes a link to an article that has more details on the match and ticket prices.
Incredibly, Spurs have decided to charge each adult £60 plus a booking fee.
This has not gone down well with these Tottenham fans who were left fuming.
"The first ticketing decision taken without talking to your fan reps in 8 years and you've made a total shambles of it, and turned even more loyal supporters against you. The sheer incompetence is breathtaking."
"£60 + booking fee and on a weekday at 6pm…… what a joke"
"A torrid year for everyone, an abysmal season and an embarrassing few weeks for the Club. What an opportunity to give something, just something, back to ST holders. But, no, £60 and booking fee please."
Are you annoyed with this news?
Yes, it is disgraceful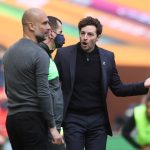 No, there is nothing wrong with it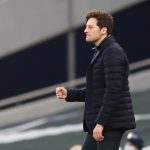 Given that Tottenham were part of the dreadful European Super League that was viewed as nothing more than a power grab and a money grab, you would have thought they might try and win their fans back.
However, they have instead decided to charge £60, which is obscene and continued to draw the attention of angry Spurs fans.
"Such greedy opportunistic behaviour from the board & Levy. Would be no skin off their teeth to cap tickets lower than £60 but they know fans will still buy at this price. Why not make slight amends with the fans and make these cheaper. They're just taking advantage at this point"
"Absolute disgrace and huge PR tap in missed. Could have made it free if you really wanted to 'reward' fans who've been living without seeing their beloved team for over a year. Particularly with how in the mud the owners' reputation is right now"
"ENIC make me sick"
"Shameless. Ridiculous decision to charge £60 for a game midweek at 6pm. Another terrible decision that shows exactly what the owners think of the fans."
This seems like an awful PR move from Spurs, and it has rightly gone down like a lead balloon.
Hopefully, they see sense and change the prices.
In other news: 'Big yikes', 'This better not be true' – Many Spurs fans furious as 'unbelievable' news emerges