Tottenham Hotspur fans on Twitter have been responding to a recently emerged image of club chairman Daniel Levy. 
This comes after Spurs news Twitter account @thespursweb shared a post on their page that contained an image of Levy looking down at the ground at Elland Road after the north London club's recent 3-1 defeat against Leeds United in the Premier League.
This post then gathered a lot of replies from Spurs fans who were not shy in sharing their responses to this post.
So, what did these Spurs fans have to say in response to this post about Levy?
"He's to blame for this shambles!!!"
"His mess! Sacking managers, not backing them all so they can make as much money as possible."
"Get out"
"You've made your bed now lie in it. Some will blame Mourinho for all of this. Some will blame the players. The man at the top appointed the manager. The same man sanctions player transfers. Whatever way you look at it Levy is ultimately responsible."
"Anyone backing this man clearly isn't fussed about any success"
"Need to spend some serious money in the summer Levy" 
"He needs to go"
Looking at the replies to this post, it seems that these Spurs fans aren't too happy with Levy and are pointing their fingers at him for just about everything wrong at the club at the moment.
Is Levy the main person to blame for Spurs' lack of success?
Yes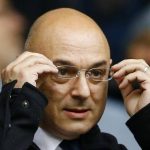 No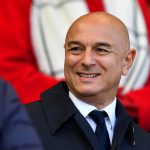 Given how there were protests at the club's stadium in recent weeks against Levy and the rest of the ownership of the club, it's safe to say that the dislike towards Levy is nothing new.
In our view, taking into account the lack of titles at Spurs in recent years, it's easy to see why these Spurs fans think it's time for Levy to step down from the club.
In other news: 'Finally', 'I'd love this to be true' – Many Spurs fans buzzing as transfer news emerges