Fans of Tottenham Hotspur have flocked to a post on the club's official Twitter account after it announced a statement addressing fan representation on the board.
The north London outfit's hierarchy have come in for criticism in recent weeks after they attempted to join the failed European Super League (ESL).
Would Kane leave Tottenham for Chelsea?
Not in a million years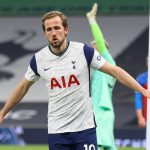 I can see him in blue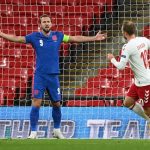 Spurs were one of the 12 founding members of the highly controversial plans to form a new breakaway competition but pulled out less than 72 hours after the announcement due to an extreme backlash from the supporters.
Now though, 20 days after the ESL collapse, Tottenham have finally apologised for their part in the plans and released a statement outlining their intentions to include fan representation on the board in the future, something that was welcomed by large sections of the fanbase:
"Progress. Now show you mean it."
"first positive thing in ages"
"Better late then never."
"Really good news"
"FINALLY A GOOD THING THIS CLUB DID THIS YEAR"
"Well done Daniel Levy"
"step in the right direction"
It may have taken Tottenham the best part of three weeks to come to their senses but this appears to be progress and a move appreciated by the supporters.
In other news: 'Please let this be true', 'Don't tease me' – Many Spurs fans left buzzing over 'great news'