TalkSport pundit Darren Lewis has offered his thoughts on Danny Ings and his contract situation at the club.
The 28-year-old doesn't have a secure future at Southampton as things stand, with the club and the player still not coming to an agreement when it comes to a new deal, with his current one set to expire at the end of next season. This is something that has reportedly captured the attention of Tottenham Hotspur during the last transfer window as well as Manchester City in recent weeks.
And speaking on the TalkSport Gameday podcast as part of a discussion about Southampton, the state of their owners and their interest in the squad, Lewis felt that Ings – who is on course to top the Saints' scoring charts in the league for the third season running – is right not to sign his contract if he doesn't think the club are in a position to progress:
"If Ings wanted to stay at Southampton, he'd have signed a new contract already. Ings wants to leave, let's not kid ourselves.
"He wants to play for a bigger club, his contract is running down. I don't even think it's the lack of loyalty; we are in a business, football is a business – and if he can go to a bigger club, earn more money, play a higher calibre of football in a team with better players, why doesn't he have the right to do that?"
Do you think Southampton can keep Ings?
Yes, I don't see why not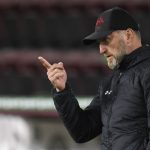 No, he will be gone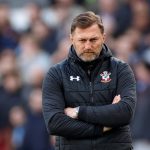 TIF Thoughts on Darren Lewis' comments about Danny Ings and Southampton…
Lewis is right when it comes to Ings' situation, because this could be the first domino that falls when it comes to Southampton's squad if they are not careful.
If Ings leave the club because he feels the club can't match his ambitions, then when other contracts are starting to wind down in the future, then who's to say that other players won't make similar moves? If they don't feel the club is moving forward or making steps to improve, then they could all abandon ship as well.
So this summer is going to be crucial for how the club deals with their players. And if they do end up selling Ings, then the money had better be used wisely, or other players might start getting cold feet about staying.
In other news: 'My understanding is' – Journalist drops huge takeover update at Southampton