In an exclusive interview with This is Futbol, former Southampton Vice-Chairman, Les Reed, has claimed that the Saints need a takeover or at least external investment to move forward.
Gao Jisheng bought an 80% stake in Southampton just less than three years ago but it has been reported that the Chinese businessman is now looking to bring in external investment, or complete sell the club.
Will Southampton have new owners next season?
Yes!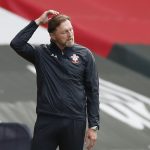 No!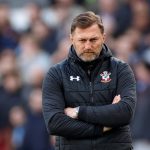 One person that is reportedly already in talks with Jisheng to buy the club is Joseph DaGrosa, who wanted to buy Newcastle United back in 2019 before PCP Capital Partners entered the frame.
Southampton fans may be disappointed that their majority owner has failed to deliver what he offered three years ago but it may not all be his fault, that is the thoughts of Reed, who spoke exclusively to This is Futbol:
"Without a doubt they need investment but let's be kind to Mr Gao, because the rationale behind the lack of investment has been through the inability to take money out of China. Therefore, a lot of the things that were promised at the time of the takeover have not happened.
"Therefore, if there is no route to that investment from the current owners, I can only see external investment via a sale of shares or a complete takeover being enough."
DaGrosa used to own Ligue 1 club, Bordeaux, but per The Athletic, people in France believe he expected to get more money from owning the club than he actually did and sold up within 12 months.
The American businessman admitted that he wants to establish a portfolio of football clubs, much like the City Football Group who own several clubs across the globe, such as Manchester City and Melbourne City.