Liam Kennedy has been speaking on the latest edition of NUFC Matters about all things relating to Newcastle United.
One of the topics that the Shields Gazette reporter spent some time on was the Toon's proposed takeover that was withdrawn in July 2020.
Since then, Mike Ashley has launched two legal challenges against the Premier League over this failed takeover, and he is determined to push it through.
The first legal challenge was made public in November 2020, but it won't be heard until July.
This arbitration case saw the Toon try to change a member of the panel and also make the proceedings public, but both requests were rejected.
Kennedy revealed that the club fear because this case will be heard in private, the Premier League might get away with certain things.
He said: "The fear was always about the makeup of the panel, we've all seen that. Newcastle United desperately tried to get that changed because they saw a clear conflict of interest, that was thrown out. You've got to remember that at least one [panel member] was selected by the Premier League.
"That's the biggest fear, that things can be said and done behind closed doors without the public eye and scrutiny that comes with that.
"Things can be said and done that wouldn't be said and done in a public forum. I think that's the biggest fear about the arbitration.
"I don't necessarily think that Newcastle United have got an unwinnable case there – I think anything but, by the sounds of it. The bits that I hear, they're very, very confident that, if things go in their favour and go well, that they'll win that hands down, no problem."
Do you think that Newcastle are right to be worried?
Yes, we know what the PL are like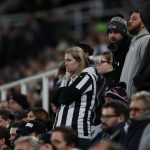 No, everything will be done by the book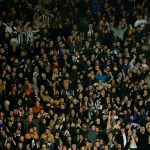 TIF Thoughts on Newcastle's arbitration case…
The fact that this case was made public in November last year and it won't start until July this year perhaps shows how complex the argument is.
It also does seem strange that despite it concerning two huge bodies in the Premier League and Newcastle United that none of it will be made public until the result.
That does, in turn, make it difficult to comment on proceedings, though it does appear as though crunch time is fast approaching.
Of course, if it goes well for the Toon, the consortium will bid again, but it is clear that they are worried about some aspects of the case.
In other news: 'Yessss', 'Wonderful news' – Many NUFC fans excited about potential 'signing of the season'