Lee Ryder has been speaking on the latest edition of The Chronicle's Everything is Black & White podcast about the Toon's 1-0 win over Sheffield United.
One of the main topics was Joe Willock's future after he scored the winner against the Blades, his seventh league goal for the Toon and his sixth in six games.
It is thought that Arsenal are expecting Willock back next season, but Ryder thinks there will be a way for the Toon to keep Willock.
When asked about the relationship between the fans and the 21-year-old, Ryder had this to say.
"I think it'll certainly be a factor, but what will also be a factor – and I don't want to put a downer on things – will be Arsenal's asking price.
"It has probably rocketed up now. We were talking £20m not that long ago; it'll be up to probably £30m now, we don't know. Arsenal are the ones who can dictate this situation.
"For me, a sensible move for both clubs [would] be to extend the loan next season, and if Newcastle want to commit to a clause where they can get him for whatever the price is, I think that works for both clubs.
"Maybe he's got a future there [Arsenal], but he's done very well and, for me, I have enjoyed watching him. A midfielder that gets forward and gets goals is absolutely the perfect player, for me."
Do you think Newcastle can sign Willock?
Yes, we certainly can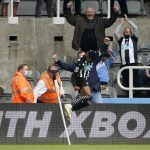 No, he will go back to Arsenal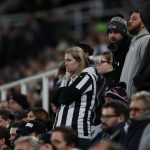 TIF Thoughts on Willock's Newcastle future…
Willock's loan to Newcastle has been brilliant, and he has scored some huge goals to seal some big results for the Toon since he arrived on Tyneside.
The fans at the end of the game in midweek made it very clear that they want Willock to stay, and he seems to love Newcastle, but ultimately, if the Toon can't agree a price with the Gunners, then it is hard to see how the 21-year-old would end up back at Newcastle.
Ryder's suggestion of a loan next season is an intriguing one, and we think that could work.
In other news: 'Totally different beast' – Liam Kennedy reacts as Ashley launches 'incredible action' at NUFC