Newcastle United fans have been reacting to the performance of Joelinton during their game against Sheffield United.
The game itself doesn't have anything riding on it, other than league position. With Steve Bruce's men safe from relegation and the Blades having been doomed to the drop weeks ago, it is as dead a rubber as you could ask for.
But with this being the first game in front of supporters in 447 days, you would imagine that the players would want to put in a decent performance after what has been a rather frustrating season for the fans.
However, one player, who according to the supporters online, didn't seem to be putting in such a display was the Brazilian striker as they tore into his performance in the first-half, particularly his wasted effort that came on the 15-minute mark:
"I'm sorry but Joelinton is woeful. He's had the ball 4 times and lost it all for times. Sometimes you have to just cut your losses, get rid of him in the summer please. hE sCoReD a PeN!"
"Joelinton is still the most unnatural footballer I've ever seen. Lacks everything"
"Joelinton returns to being unable to pass, shoot or hold up the ball. He's an active hindrance to the team"
"Joelinton is useless….."
"This is one of the first times I can say Joelinton has really not been very good"
Should Newcastle sell Joelinton in the summer?
Yes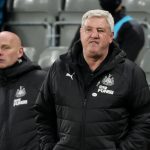 No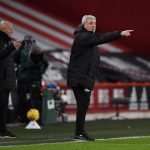 Let's see if his performance can pick up in the second half, at the very least for himself even if there is nothing on the line for the team.
In other news: 'Blows my mind' – Many Newcastle fans flock to Liam Kennedy's 'very interesting' update