A lot of Newcastle United fans have flocked to a post from NUFC 360, which has relayed news on the Toon's proposed takeover by PCP Capital Partners, PIF and the Reuben brothers.
The Independent claims that PIF's appetite to invest in Newcastle is still there, and the consortium still believes that the deal will be completed.
They hope that Newcastle's arbitration case, which is due to start in July, will finally give them the green light to take over Newcastle.
This has drawn the attention of these Toon fans, who have had their say.
"Of course they're "confident" they wouldn't have started the process if they weren't but they've been confident for over a year PL will also be confident in their case. Sooner a final verdict's reached the better, gone on far too long and it's best for everyone to have it settled"
"I've heard they've been confident for over a year now… yet here we are. I do believe it will happen but I'm beyond bored of hearing about it."
"For all the people in the replies saying, "they were confident last year as well". What else do you want to hear? That they aren't confident? The longer PIF in particular remain interested, the greater the chance of serious change at our football club."
Do you think the takeover will happen?
Yes, one day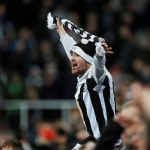 No, this is it finished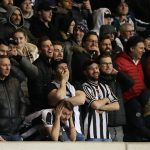 The consortium withdrew its offer in July 2020, but Mike Ashley has launched two legal challenges against the Premier League to force the deal through.
If they are successful, then it sounds like the takeover should happen.
This post continued to draw in Toon fans who had their say.
"At least after July there will be a definite answer rather than the corrupt Premier League just using stalling tactics"
"It's not happening time to forget it and move on"
"More false hope"
So it seems clear that PIF still want to invest, which can only be a good thing for Newcastle if the takeover is eventually allowed to pass.
In other news: 'The bits that I hear' – Liam Kennedy drops big Newcastle arbitration claim