A lot of Newcastle United fans have flocked to a post from NUFC 360, which has relayed a news report from Football Insider regarding the Toon's budget.
Claims emerged earlier this week insisting that Newcastle will have a budget of around £10m plus player sales and might even have to sell Allan Saint-Maximin.
Football Insider has since claimed that this money is likely to be all spent on one player – news which has annoyed these Toon fans.
"I heard 12.5mil. Nonetheless, whether it's 10mil or 12.5mil it's absolutely shocking. What the hell is he supposed to do with that like? I know us, like every other club have been affected by COVID, but surely there's more than that. Where's TV deal money? How much did we get of it?"
"Hilarious eh mate.. NOT! This club's an embarrassment."
"This is why we never push forward we never build with this sell to buy malarkey. Depressing."
Do you believe this is Newcastle's budget?
No, I hope not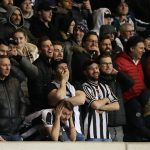 Yes, wouldn't be surprised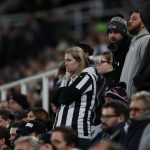 If the Toon truly only have £10m to spend on new players, it has been suggested that someone like Saint-Maximin might have to be sold to raise funds to strengthen the squad.
This would be a shame as the 24-year-old could be a special player, but if Mike Ashley is not giving the Toon much to spend, then he could have played his last game.
This post continued to draw in many Newcastle fans who had their say.
"It was meant to be £12m and since then we finished much higher than expected, yet it's dropped by £2m. Absolute joke of a club"
"Sell our only star, the only player in our entire team that has a sniff of getting into a top team, to replace him with what? 3 Championship-calibre players. Farce."
"Selling Allan Saint-Maximin would take the soul out of our team, it would dampen all the players' spirits, this would inevitably lead to us being relegated and being in a much much much worse position."
It remains to be seen if this turns out to be their budget, but if it does, then these Newcastle fans will not be happy.
In other news: 'I wouldn't rule that move out' – Liam Kennedy drops NUFC transfer claim on Frenchman