Newcastle United fans have been reacting to the latest news surrounding Mike Ashley and his personal wealth.
The Sunday Times has released their annual 'Rich List', telling us how much the money-makers in society are worth, and some of the news coming out of it is very pertinent to the Newcastle owner, and as a result, the supporters.
The Rich List claims that Ashley's value increased by £769m during the last financial year, taking his overall worth to a staggering £2.718bn, which now puts him as the 61st-richest person in the world.
It could have been more had the £305m takeover of the club happened and he was probably helped out as well by his decision to furlough a number of the club's staff last March.
The news was relayed to the fans by The Athletic's Chris Waugh on Twitter, and it certainly sparked a number of interesting responses from the supporters:
"Time to get that cheque book out for @Joewillock then"
"And some say losing a few quid bothers him. Aye ok"
"Doesn't matter how much the man has earned in profit. The simple fact is he has been deprived of this money from the hapless PL. Not for long though!!!"
"I'm no fan of Ashley but he can think both things. No reason why deprived on one deal yet still make money on others."
"Beyond parody, tbh. We already have a billionaire owner. He just has no interest in trying to do anything other than making up numbers in the Prem. And even that's not a guarantee."
Do you think there have been positives from Mike Ashley's reign?
No, not a single one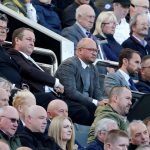 Yes, there have been a few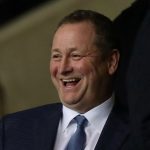 Just think, when and if the takeover does get approved, the fans won't have to worry about what Mike Ashley is doing ever again, which will give them one less thing to worry about.
In other news: 'Next week' – Lee Ryder issues Newcastle contract update