Many Newcastle United fans have been talking about Lee Ryder's latest tweet that emerged on social media.
Ryder's tweet carried some quotes from Steve Bruce, who was talking about his TalkSport interview recently.
In the interview with TalkSport, Bruce had criticised the expectations of the Newcastle fans and he said that the club isn't going to sign the big-name players anymore and they've finished in the bottom half of the table many times. Bruce made it clear that it is difficult to manage fans' expectations.
Does this show Bruce's ineptness?
Yes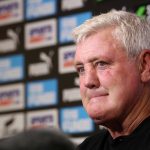 No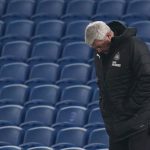 Ryder's tweet relayed Bruce's clarification regarding these comments and the Englishman said that he didn't mean that the fans' expectations are too high. He made it clear that if it came across in that way, it was a reflection of his limited vocabulary.
Ryder's tweet drew the attention of many Newcastle fans, who were left fuming about Bruce's latest comments.a
What did Newcastle fans make of Bruce's comments?
"Why wasn't he pressed on what he did actually mean then? Gets such an easy ride. Don't blame jounos think nufc hand pick questions."
Credit: @geordiefoo
"I've only just got round to reading his talk sport quotes. Absolutely abysmal. He's not with us, he's against us."
Credit: @jamesalandixon
"Wow it's shameful this man is allowed to manage our club."
Credit: @CountryBeagle
"I swear every time he opens his mouth I cringe!"
Credit: @Tonyc1234
The last time Newcastle finished above tenth place in the Premier League was back in the 2011/12 campaign and since then, they've even been relegated once (As per Transfermarkt).
But having said that, they currently find themselves at 16th in the league and they haven't finished as low as that since they returned to the Premier League. Keeping that in mind, it is easy to see why Newcastle fans are fuming at Bruce.
In other news: 'You must be joking' – Many Newcastle fans left fuming over 'awful' target