Newcastle United fans have been reacting to the performance of Jonjo Shelvey during their game against Sheffield United.
Other than pride, and maybe league position if you think that there's much of a difference between finishing 15th, 16th or 17th, there wasn't anything on the line for Newcastle United tonight as they took on the already relegated Blades.
But that doesn't mean that there should be any excuses for putting in a sloppy performance. Indeed with this being the first time that the fans have been able to see a game in 447 days, there should be some element of a player that wants to make sure the fans get a good show after what has been a worrying season for them at times.
That message though didn't seem to get across to Shelvey, once again the captain on the night who, according to the fans that were watching at home, didn't put in a very good display on the night. And they let him know about it on Twitter:
"Shelvey running around energetically trying to kid us he's been doing it all season. Didn't realise the other NUFC games were televised, did he?"
"I would love it to be Jonjo Shelvey's last game at SJP for NUFC"
"I rather have a concrete block in midfield than Shelvey on most days. It would probably cover more ground as well."
&
"True. Just seeing him just moping around is a little annoying"
"Mental how much I can't stand Shelvey, got a pure burning hatred for him."
"A game with nothing on it bar pride and somehow Shelvey makes my teeth itch"
Should Newcastle sell Shelvey this summer?
Yes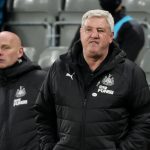 No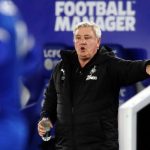 Still, just the one more game to go until the season is over, then this will hopefully all blow over by the time next season starts.
In other news: 'Blows my mind' – Many Newcastle fans flock to Liam Kennedy's 'very interesting' update