In an exclusive interview with This is Futbol, Rob Lee, who is a Newcastle United Hall of Famer, has claimed that all the takeover talk is boring now after hearing rumour after rumour recently.
Mike Ashley thought he would finally be able to leave Newcastle when Amanda Staveley's consortium stumped up £300 million to buy the club, however, more than 12 months later and Ashley is still the owner.
Will Newcastle have new owners next season?
Yes!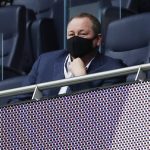 No!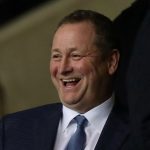 When the consortium, which was funded largely by PIF, pulled out of the deal, American television executive, Henry Mauriss, was reportedly set to launch a bid for the club but that was last June and nothing has happened.
Speaking on why it is all just rumours and nothing substantial and how it does no good for the fans, Lee spoke exclusively to This is Futbol:
"I've said it a few times, you hear a rumour and then it's a different rumour and it just gets everyone's hopes up that Mike will leave at some stage.
"Until we have a new owner it's just not even worth talking about anymore. He needs to come out and tell everyone the price he wants and then you might get three or four different people saying, 'okay, we'll pay it'."
Ashley is reportedly still confident that his lawyers will win the arbitration case against the Premier League, despite the consortium claiming Prince bin Salaman wasn't involved, only for him to have asked Boris Johnson to intervene.
The Magpies have managed to put some daylight between themselves and Fulham in 18th and with the two set to meet on the final day of the season, Newcastle appear to be almost safe.