Joe Willock seemed to thoroughly enjoy his time on Tyneside and was thankful for how the fans welcomed him into the club as one of their own, and if he isn't back for the start of next season then it would be seen as the club taking a step backwards, according to former defender Steve Howey.
Newcastle United have long struggled for goals in general but specifically a midfielder that is willing to arrive into the box and score with the last person able to do that being Georginio Wijnaldum, who is set to sign for Barcelona after a successful time with Liverpool proving his pedigree.
Should Newcastle sign Joe Willock?
Yes!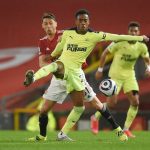 No!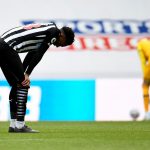 Willock admitted that he could not make any promises to Newcastle fans following his departure from the club but with everyone on Tyneside wanting to bring him back, the ball appears to be well and truly in Arsenal's court this summer.
If Willock doesn't return then Newcastle are back to where they were in February which was struggling for goals, consistency and an identity, something Howey claims they can't afford to do as he spoke exclusively to This is Futbol:
"If Newcastle don't sign Willock then they're not standing still they're actually going backwards, because they need somebody who can replace him and his goals.
"Once they've replaced Willock then they will be back to where they are now which hasn't been good enough performance-wise, so investment is absolutely desperate."
It has been widely reported that Newcastle are still looking to lodge a £20 million bid to try and test Arsenal's resolve on one of their academy graduates who appears to not be in the frame under Mikel Arteta.
The Gunners appear determined to sign Martin Odegaard this summer and to do that, they will have to raise funds and getting £20 million for Willock could be an easy way to get some money into the club.