Peterborough United Director of Football Barry Fry has told This Is Futbol that Mike Ashley is well within his rights to hold out for a major fee to sell Newcastle United.
The Magpies' fans are desperate for Ashley to leave the club, with a number of protests taking place in recent years.
There was a suggestion that he could finally leave the club last season amid a bid from Amanda Staveley and Saudi Arabia's Public Investment Fund.
Do you think that Ashley will win at least one of his legal battles?
Yes, he will win one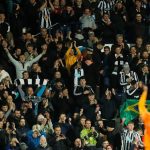 No, they will both fail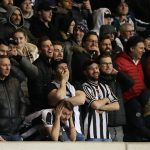 That deal has gone to court, due to a number of legal obstacles, and Fry believes that Ashley deserves to get his money back after pumping funds into the club.
Of course, there have been a number of accusations that he simply isn't ambitious enough when it comes to giving the club the funds to climb the league table.
But still, Fry thinks he has given Newcastle enough backing in order to reclaim the money he spent: Ashley launched a £133m bid for the Magpies in 2007.
He told TIF: "He's got enough money. He's a real wealthy owner, I think the fans want him out. But again, he's put money into the club, he has put money into the club, and if the Geordies want him out then somebody should come up with a package to get him out.
"It's alright saying you want him out, I don't know how much he's put in but it must be hundreds and hundreds of millions, so he's quite entitled to get a bit of his director's loan back, if not all of it."