Liam Kennedy has been speaking on the latest edition of #NUFC Matters about all things relating to Newcastle United.
One of the topics that he spent some time on was Steve Bruce's unreleased press conference after the Toon's 4-2 win over Leicester City.
There have been rumours floating around that Bruce was rude and arrogant towards the North East reporters, and Kennedy clearly wasn't impressed by Bruce's attitude.
He said: (34:26) "I've seen the post-match interview that wasn't published by the club, the one with the local press.
"Steve Bruce's attitude was embarrassing, totally embarrassing towards the likes of Lee Ryder, embarrassing towards the likes of Miles Starforth, embarrassing towards the likes of Scott Wilson. His attitude was very childish, very standoffish.
"I think that's summed up the way Steve Bruce has acted among the local press, with the fans, I think he's going to be in for a shock [when fans return], and I think he probably knows he's going to be in for a shock.
"Does he fancy the fight? Is he really up for people who he calls his own going for his throat, which is what would happen next season if it panned out the way this season did. I don't think people would be very accepting of that."
Are you shocked to hear this about Bruce?
No, this is what he is like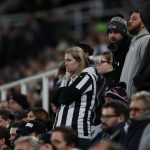 Yes, didn't think he was this bad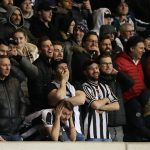 TIF Thoughts on Bruce…
It seems so strange that after a brilliant win over a strong Leicester side, Bruce decided to apparently act like a child towards journalists and also then go on talkSPORT and criticise Newcastle fans and their expectations.
He should have been humble and not antagonised anyone, but when fans return next week, he could be in for some stick, judging by some of the responses from Newcastle fans on Twitter.
It will be interesting to see what happens next week when fans return to St James' Park, but we can't imagine it will be good for Bruce.
In other news: 'Unfortunately' – Liam Kennedy drops arbitration claim at Newcastle after 'leaks'