A lot of Newcastle United fans have flocked to a post from NUFC 360, which has relayed news from The Times regarding Steve Bruce's future.
They claim that the Toon's manager has suggested that supporter protests could force him out. This has drawn the attention of the fans who have had their say:
"You know what to do lads and lasses!!!"
"Omggg yesssss"
"Anyone attending the Sheffield United game needs to get into him off the back of this. Make it impossible for him to carry on!!!"
"Boo hooo!!!"
Do you think that Bruce will actually leave?
No, he is just trying to get sympathy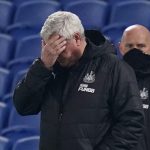 Yes, he might finally go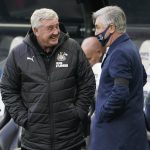 Bruce spoke on talkSPORT (via The Chronicle) on Monday and repeatedly mentioned the fans' expectations, which seemed like a stupid thing to do after the Toon beat Leicester 4-2 on Friday night.
This post continued to draw in Newcastle fans who had their say.
"Fantastic news, time to pile the pressure on"
"Hopefully! I'm amazed he didn't take the hint months ago & walk…"
"Great news. Don't wait. Go now. You're not wanted. You never have been."
Bruce seems intent on blaming fans for potentially making him leave Newcastle, but some of the football on display in his time as the manager has arguably been pathetic.
They went on a run that saw them win just two of 21 matches earlier in the season, and he has spent over £100m on transfers since he took over.
These are valid concerns, and the fact he seems to be trying to change the narrative to blame Toon fans is rather disgusting.
In other news: 'From what we can make out' – Finance expert drops Ashley claim at NUFC amid legal challenge