A lot of Newcastle United fans have flocked to a post from Liam Kennedy in which he confirms that the Premier League refused to comment on Mike Ashley's latest legal case against them over the proposed takeover.
Ashley announced last week that he had launched a new legal case against the Premier League alongside his other case.
This latest one focuses on Competition Law, and it seems to be a major powerplay to get the takeover through.
However, the Premier League's "no comment" response has not gone down well with these Toon fans who are fuming at it.
"Can't wait until it all comes crashing down for the corrupt premier league"
"Wow… Such a surprise…."
"Surprise surprise lol true to form"
Do you think the Premier League will ever respond?
No, they never will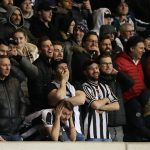 Yes, they have to at some point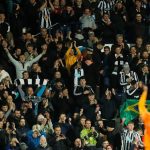 The Premier League, pretty much throughout the takeover process last year, hid behind "no comment", so this clearly hasn't surprised these Toon fans.
"I am staggered"
"I wouldn't have expected any thing else from them"
"Well I for one am shocked."
It will be interesting to see what comes from this new twist in the takeover saga, but it seems as if the Premier League are giving nothing away, and their stance has clearly irritated these Toon fans.
In other news: 'Worst player I've ever seen', 'Disaster' – Many Newcastle fans slate 'shocking' 26 y/o