A lot of Newcastle United fans have flocked to a post from NUFC 360, which includes a video from BBC 5 Live Sport showing Jermaine Jenas talking about Steve Bruce.
In the footage, Jenas claims that "he has been fighting" in Steve Bruce's corner and calls Bruce an "honest manager".
He then claims that "a couple of journalists need to be eating a little bit of humble pie" after Bruce was awarded April's Manager of the Month.
Jenas then claims that "with his best team at his disposal, he's shown that he can cause some problems" the former Toon player then said that he wanted Bruce to "plonk" his award on a table and get journalists to look at it.
These comments have not gone down well with many Newcastle fans who have slated Jenas.
"2 wins in 23 games. ANY other manager in the PL would have been sacked well before it got to those pathetic numbers. We are 16th in the league, 16th!!! What's your humble pie served with JJ, funny sauce?"
"This video is one of the reasons why I want Bruce gone. It is becoming absolutely tiresome and exhausting after every game. We've been having the exact same conversation weekly for two years."
"Completely gone off Jenas this season, blokes clueless."
Is Jenas right?
No, he couldn't be more wrong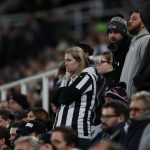 Yes, he is right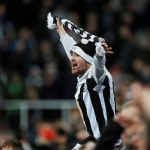 Bruce did well to win the Manager of the Month award, although when you look at who Leeds United beat, you could argue that Marcelo Bielsa perhaps deserved it instead.
This post continued to draw in Toon fans who had their say.
"So you can't criticise someone for 2 wins in 23 games and playing awful football? Makes sense"
"I just don't understand the delusion…"
"Look at performances of Leeds, West Ham and Villa and their respective mangers. Those performances deserve credit. We've been dreadful for the majority of the season. Bruce has done a poor job this year. The league table doesn't lie"
It is clear that these comments from Jenas have not gone down well with many Toon fans who clearly feel he has got this take badly wrong.
In other news: 'Good to see you back' – Many Newcastle fans flock to tweet from 'massive player'