Football finance expert Kieran Maguire has been speaking on the latest edition of The Price of Football podcast about protests from Manchester United fans against the Glazer family.
Manchester United fans have launched a campaign against the Red Devils' partners in an effort to put pressure on the Glazer family after the recent European Super League debacle.
Initially, the protests involved fans storming Old Trafford, but they have now moved on to more subtle means to get at their owners.
Clearly, Maguire thinks this is a good idea, and it could cause the Glazer family some problems.
He said: "What #NotAPennyMore are doing – and I think this, to me, is good guerrilla tactics – it's non-violent direct action. So you get the interest, you get the sympathy, but you don't get the criticism in terms of some of the events that have taken in respect of the protest directly at Old Trafford.
"So what they're now doing is they're saying, well, you know, we've got these big sponsors of Manchester United, the likes of Adidas, TAG, [Coca] Cola, Cadbury, AON.
"Their brands are all over the Manchester United website. So let's start clicking on them because Google Ads charges the advertiser.
"So this is an intriguing one. I think that the people behind it are quite savvy, and the brands are then going to turn around and say, 'we're a bit cheesed off with this, Manchester United, perhaps you need to up your game.'"
Do you think this action will work?
Yes, it could cause some financial damage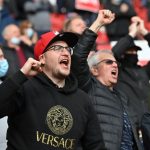 No, it won't do anything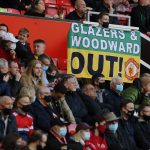 TIF Thoughts on this protest…
This seems to be a very clever way for Manchester United fans to express their dissatisfaction with how their club is run, and if it starts hitting the pockets of the Red Devils' partners, could it force change?
Well, we don't know, and we probably won't know for quite some time, but it is clear that many Manchester United fans have had enough of their owners and are seeking any means possible to force some kind of change, which we think is a brilliant thing.
In other news: 'Having spoken to senior people' – Big transfer update emerges at Man United