In an exclusive interview with This is Futbol, Keith Gillespie, who made 238 Premier League appearances, believes that Bruno Fernandes will stay and sign a new contract at Manchester United, even if Paul Pogba decides to leave.
There have been reports suggesting that Fernandes will only enter discussions about a new contract when he knows that Pogba will be committing his long term future to the club as well.
Yes!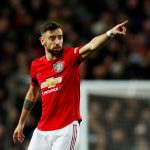 No!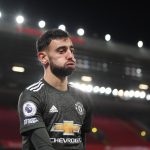 Fernandes has become the main man at Old Trafford since arriving in January 2020 and since his arrival, the midfielder has not started just one game, which saw him having to be introduced at half time with the Red Devils 2-0 down and they went on to beat West ham 3-2.
Speaking on why Fernandes will stay at Man United even if Pogba doesn't and how he has become the main man at Old Trafford, Gillespie exclusively told This is Futbol:
"Fernandes is the main man at the club but when Pogba signed, many people probably thought he was going to be the main man for years to come. I've said before, they've got a great relationship but I'd be very surprised if Fernandes is saying stuff like that.
"I'm sure he loves playing with Paul Pogba but if he was to leave then they will replace him with somebody else who will work well alongside Fernandes, and there's plenty out there that could do that."
Since Fernandes made his debut for Man United he has recorded 38 goals and 24 assists in the Premier League as they have started to close the huge gap to Manchester City.
The Red Devils appear to have found an attacking force that works for them which includes Fernandes, Pogba, Marcus Rashford, Mason Greenwood and Edinson Cavani.
Related posts