Football finance expert Kieran Maguire has been speaking on the latest edition of The Price of Football podcast about Manchester United's debt as well as other news from the world of football.
The Glazer family bought the Red Devils in 2005 via a leveraged buyout, and recent figures revealed that the club are in huge amounts of debt and have been paying huge amounts of interest.
However, compared to some of their rivals, they have spent very little on infrastructure.
After the failed European Super League, things reached boiling point at the weekend as many Manchester United fans stormed Old Trafford in protest against the owners.
Maguire revealed some more details on the debt and where the money has gone.
He said: (5:19) "When Manchester United were first acquired by the Glazer family, they borrowed, just shy of £700m in terms of funding in what's referred to as [a] leveraged buyout.
"I think what irritates Manchester United fans is that they've effectively had an interest-only mortgage since the acquisition by the Glazers, and it works out that for every one pound of net transfer spend since 2005, Manchester United have spent 80 pence of that in interest. So it's not a very productive way of dealing with the money, £837m.
(6:54) "It's an awful lot of money to go out, and United fans will say, 'well, we're not delivering on the pitch, and we're having to watch Manchester United from an Old Trafford where the roof leaks and we're still expected to pay top dollar for that, why isn't money being spent on the infrastructure?' Well, it's gone into the pockets of bankers. It's as simple as that."
Are you surprised at these figures?
No, the Glazer family have been draining money from us for a long time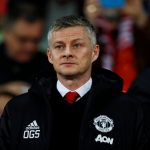 Yes, I didn't think it was this bad
TIF Thoughts on Manchester United's debt…
If what Maguire says is true, then the Red Devils have lost huge sums of cash that could have been used for other purposes.
The Glazer family don't want to budge and intend to keep hold of Manchester United.
Still, when you see the money that has been taken out of the club, you can understand why fans of the club are so angry, and we hope that they do manage to force out these people who tried to destroy football as we know it.
In other news: Big Glazers development emerges at Manchester United