Former Leicester City striker Brian Deane has told This Is Futbol in an exclusive interview that Brendan Rodgers could manage any club in the world.
Rodgers made history last Saturday as he guided Leicester to their first FA Cup trophy to complement what has been another good league campaign for the club.
Prior to that FA Cup triumph over Chelsea, ex-Leicester defender Danny Simpson, speaking on talkSPORT, claimed that Rodgers was good enough to sit in any dugout in world football. And it is a sentiment that Deane shares.
Is Rodgers a Leicester great?
Every day of the week!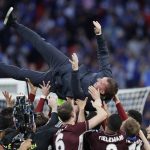 Needs to do more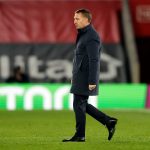 Reacting to Simpson's comments, the retired Premier League forward told TIF:
"Yeah, I agree, one hundred percent. I've been a big fan. I think he's the best British manager that we have and that means that I think he could go abroad and replicate what he's done.
"Certainly, I think he could go to Spain, manage one of the big clubs out there, because of the style of football, because of how intelligent he is. I don't think he'd have any problems."
Following that FA Cup win at Wembley and what he's achieved at Leicester over the last couple of seasons overall, the sky does look like it is the limit for the former Liverpool and Celtic boss.
Given Leicester's standing in English football right now, though, it is hard to see why Rodgers would even contemplate leaving the King Power.