Graham Smyth has been speaking on the latest edition of the Yorkshire Evening Post's Inside Elland Road podcast about Peter Lowy's appointment to the board.
Lowy is an Australian billionaire and is a fan of the club, and was appointed to the board of directors last week.
Lowy's appointment led Smyth to speculate if he intends to complete a takeover of the club at some point.
Smyth said: (24:43) "Pete Lowy, lifelong supporter of Leeds United, Australian gentleman from a reasonably successful business family with wealth in the billions rather than millions, and also a family who have previously investigated the possibility of buying Leeds United.
"So his name was a very interesting one in the release last week about the new formation of the board. He's come in as a significant investor in the 49ers' investment vehicle.
"I find it very interesting that he's come in at this point. I'd love to know what his future plans and intentions are. Is he just happy to be there and to be a part of it? Or does he and do the family want to finish off what they started? I suppose investigating the possibility of taking over."
Do you think that Lowy will attempt a takeover?
No, it is too early to tell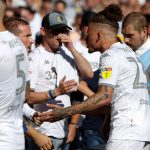 Yes, that must be his intention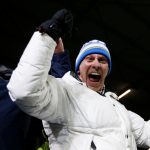 TIF Thoughts on Lowy…
The move to appoint Lowy is certainly an interesting one, and having listened to what he had to say, he seems to be very excited to be involved in the club he has supported since he was a young boy.
He seems to be proud of the way that the Whites play football under Marcelo Bielsa, but he doesn't explain what his role on the board is going to involve.
So, this could be an interesting one to watch as time goes by, and it will be fascinating to see if this move is the first step in a potential takeover or if he just wants to be involved with the club he loves.
In other news: 'He's made a mistake' – Graham Smyth claims Leeds star may have played 'last game' at ER