Many Leeds United supporters have been reacting on Twitter after Adam Pope revealed that chairman Andrea Radrizzani holds less than 75% of the shareholding in the club. 
The Italian businessman first became involved in Leeds United back in 2017 and has overseen an incredibly successful period during his tenure.
Under Radrizzani's control, Leeds have ended their 16-year exodus from the Premier League, winning promotion back to the top-flight in 2019/20. They have also appointed a world-renowned manager in Marcelo Bielsa and bought back their iconic Elland Road stadium.
Their accomplishments have understandably made the 46-year-old very popular amongst the fanbase, however, a recent report from Companies House has disclosed how the enterprise controlling American NFL side, the San Francisco 49ers, have a 36.5% stake in Leeds.
Although Radrizzani still holds a majority, controlling stake in the club, large sections of the supporters expressed their concern over the new ownership details.
"I'll be honest. This frightens me. I'm an American and 49ers ownership isn't great (just like most American team owners). I wish LUFC would give the 49'ers their money back. After seeing how the Glazers, Kroenkes, and Fenway have behaved, I don't want any Americans near LUFC"
"Andrea must always have 51% or above. No more American owners."
"Andrea needs to keep his shares over 50% we have seen what American owners are like at other clubs.. They need to show us they are different to how other American owners have taken over other clubs."
"I don't like this. What do they want with us? Don't even think about moving the stadium"
"American ownership is nothing but bad news. Just hope they don't get any more shares."
"After learning of their stadium move and the European super league stuff this scares me"
Do you think that Leeds only need three or four players this summer?
Yes, that seems about right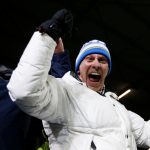 No, we need more than that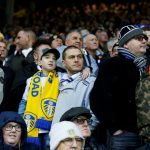 The concern appears to largely stem from the recent failed attempt to form a European Super League. Manchester United, Arsenal and Liverpool were all founding members of the failed breakaway competition and have American owners, so the worries expressed by the Leeds fans are understandable.
In other news: Ezgjan Alioski's latest post has left lots of Leeds United fans buzzing